All Along the Watchtower. It sucks, but here it is, edited from the episode. Well, edited from a youtube rip of the episode. Does not bode well for the quality.
Three versions:
#1 Two minutes long, has extra dialogue and whatnot. Simply excised.
www.box.net/shared/ozmiczefvb
#2 42 seconds of pure joy. Simply excised.
www.box.net/shared/qtcjpyzgf7
#3 The result of me messing around with #2 in Garage Band. I've never used this program before, so I had no frakking idea of what I was doing. I think I just ended up changing two settings.
www.box.net/shared/autl5aqnzj
Enjoy, I hope. And if anyone wants to take any of these to mess around with further, please do!
BTW, I can play Bear's music posted on his blog on my keyboard. I'm so proud. Sounds pathetic, but for someone with my musical talents, it's a feat.
Presenting.....
Current Mood:

artistic

Current Music:

"All Along the Watchtower" - Battlestar Galactica


I am so wowed.

*off to watch again*

And if ANYONE finds an mp3 of this, please send it along. I'd edit it out myself but I don't have the harddrive space for the editing file. :(

I'm DYING for Bear to post the music for this on his blog. I'm dusting off my keyboard tomorrow.
I've re-played THAT MOMENT six times now.
Current Mood:

indescribable

Current Music:

"All Along the Watchtower" - Battlestar Galactica
willow_diamond
FANDOM RECOMMENDATIONS


I want to know, what are the best shows I'm not watching? The best movies I haven't seen? The books I need to read asap?


Not that I have much time right now for new stuff, but it's always good to have a list ready and waiting.
I'll go one step further and ask for music recommendations as well. Even if it might be obvious. I don't listen to the radio, so I know nothing.
Meme snagged from
Current Mood:

mellow

Current Music:

"Cold Wind" - Arcade Fire
beggar_always
When you see this post, post your favorite poem.

The Second Coming
William Butler Yeats
Turning and turning in the widening gyre
The falcon cannot hear the falconer;
Things fall apart; the centre cannot hold;
Mere anarchy is loosed upon the world,
The blood-dimmed tide is loosed, and everywhere
The ceremony of innocence is drowned;
The best lack all conviction, while the worst
Are full of passionate intensity.

Surely some revelation is at hand;
Surely the Second Coming is at hand.
The Second Coming! Hardly are those words out
When a vast image out of Spiritus Mundi
Troubles my sight: somewhere in sands of the desert
A shape with lion body and the head of a man,
A gaze blank and pitiless as the sun,
Is moving its slow thighs, while all about it
Reel shadows of the indignant desert birds.
The darkness drops again; but now I know
That twenty centuries of stony sleep
Were vexed to nightmare by a rocking cradle,
And what rough beast, its hour come round at last,
Slouches towards Bethlehem to be born?
Meme snagged from
Current Mood:

drained

Current Music:

silence


2 Under the Greenwood Tree
3 The 39 Steps
2 The Eleventh Doctor
3 Harry Potter
18 Battlestar Galactica (spoilers for "The Oath")

January's icons. And yup. I'll be making more A/R icons for "The Oath" at some point.....I'm just insanely busy right now. :(
Current Mood:

busy

Current Music:

"Electric Feel" - MGMT


Sooooo, it's time for the final final cylon prediction. And I'm sticking with my theory of over a year now, that it's Zak Adama.

Happy watching everyone, I'll be reviewing the ep later tonight! :)


BSG Day on SPACE = awesome. And finally put up a new journal header hooray!
Current Mood:

ecstatic

Current Music:

"Guess What's Coming to Dinner" on SPACE
Flashback two weeks to
Current Mood:

busy

Current Music:

"And You Give" - Matthew Barber
MORE
DAISIES!!!!!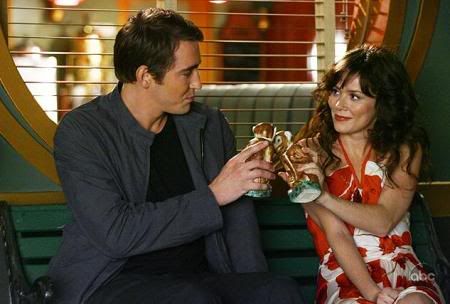 SQUEEEEEEEEEEE!!!!!!!!!!!!!
Edit: grrrrrrrr. Someone got everyone all excited with an article from LAST YEAR. Frak. Now my day sucks more.
OMGOMGOMG WE'RE GETTING
Current Mood:

giddy

Current Music:

"The Planets Bend Between Us" - Snow Patrol